Residential Locksmith Services in North Hollywood
Feeling secure at home means peace of mind and a sound night's sleep for most of us. Residential security should be taken very seriously; not only are you taking care of and protecting the ones you love, but you're also taking the proper precautions when it comes to your valuables or sentimental belongings.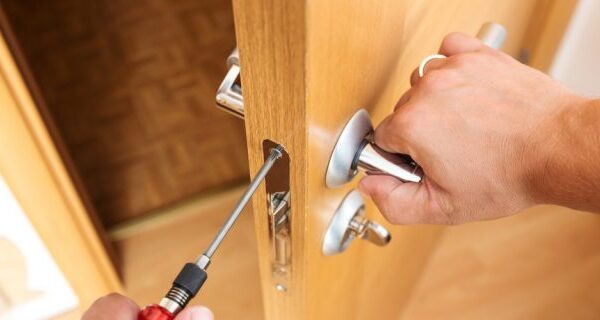 On Par With Current Security Trends
Sometimes our security can become outdated or start to feel like it's not keeping up to par with the current security options. Indeed, no one wants to be an easy target. You may want to review your security measures; Locksmith North Hollywood can remedy that and update any security problems you may be having. We operate in North Hollywood and the surrounding areas.
Locksmith North Hollywood is open 24 hours a day, all week and year-long through any occasion. Our company is a mobile locksmith company providing assistance straight to your door in residential emergencies and non-emergency occurrences. Locksmith North Hollywood has a team of professional technicians who get dispatched to your location whether it's a house, condo, or apartment we can offer our services.
Vastly Experienced Residential Technicians
Each of our technicians has undergone a substantial training program and has a large amount of onsite experience. Our technicians deal with a vast amount of locksmith complications on a daily basis we are happy to say that we can always provide a solution for your troubles. Our technicians really have seen and dealt with every circumstance possible. You can call our 24-hour service line and speak to an advisor (818) 573-2375.
Array Of Residential Locksmith Services
Since we have such an accomplished team we can provide you with an array of Residential Locksmith services, some of which include:
– New Lock Installations
– Repair Old Locks
– Re-keying Service
– Mailbox
– Intercom System
– Gates/Garage Doors/ Sheds/ Out Buildings
– Internal Doors/Windows/Furniture/Storage/Safes/Filing Cabinet
– High-Security Locks
– CCTV
Keeping Up With Current Tech Trends
As you can see, the tasks of a locksmith technician have progressed and developed over time. Along with technology advancements in the industry, a locksmith technician does not just handle a standard lock and key scenario anymore. They also handle the latest computerized entrance and surveillance equipment too. Feel free to call (818) 573-2375 and ask us any questions you have. We will be glad to assist and guide you in the right direction.
You will also receive a free security inspection along with any booked service. So take advantage of our technician's knowledge whilst on-site and have your security defects pointed out. We will also give recommendations for any future services you might need. Additionally, we hold all of our services to the highest of standards by dependable, honest technicians. These professionals aim to make your locksmith experience a pleasurable one.